Financial and Insurance
At Gregory J. Gorman, DMD we pride ourselves on providing safe, effective, and affordable treatment for every member of the family. We understand that the financial side of dental treatment can become confusing at times. To make things easier for you, we have fostered working relationships with the top insurance companies. Above all else, we want you to have a clear understanding of your financial and insurance options, as well as your patient responsibilities.


Insurance and Patient Co-payments

Dental insurance can play a significant role in your treatment fees. This is why it's important to properly fill out your new patient paperwork with any insurance information. Submitting your paperwork in advance allows us to prepare your benefit materials before you receive treatment. This includes any fees and co-payments dictated by your insurance policy. We are happy to work with your insurance provider and answer any questions you may have in regards to your policy.

When working with insurance, it is important to note that you are solely responsible for fees and co-payments. Our team is happy to assist you when filing a dental or medical claim, but we ask that you follow our financial policy when payment is due. Talk with our staff during your consultation to learn more about our financial policy.


Insurances Accepted

We accept all mayor insurances, including

| | |
| --- | --- |
| • | Anthem |
| • | Blue Cross/Blue Shield |
| • | Cigna |
| • | Delta Dental |

We will assist patients in billing other insurances that we are not in network with as a courtesy to our patients.

We also work with CareCredit, where our patients can apply for 6 months interest free financing, and our neighboring bank has low interest loans and credit cards for qualifying patients.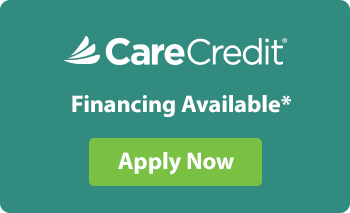 Appointments and Consultations

If you are a first-time patient, we will ask you to schedule a consultation visit. During your consultation Dr. Gregory J. Gorman, DMD will perform a comprehensive exam and review your dental and medical histories. Most regular appointments consist of a checkup and professional cleaning. If we notice any protentional instances of decay, damage, or gum disease we may recommend additional treatment. Once we develop an appropriate treatment plan, our front office team will provide you with a detailed list of fees. We can also provide an estimate of out-of-pocket fees based on your insurance policy.


In-Office Membership Plan

We understand that many people in our community do not have dental coverage. If you are retired or your employer does not offer dental benefits, there is a very good chance you may fit into this category. We know from personal experience how difficult and confusing it can be attempting to acquire dental coverage on your own. People often end up paying for an expensive plan with long waiting periods and countless restrictions. Fortunately, we have you covered with our simple and affordable dental membership plan! No deductibles, waiting periods, annual maximums, denials of claims, or pre-approvals. Our dental membership plan has been tailored to fit the needs of most people and you can save instantly on routine dental care such as cleanings, exams, and x-rays, as well as more complex procedures such as fillings, crowns, and implants. To learn more, click here or give our office a call at (970) 812-3959.


Schedule Your Appointment today!

If you are interested in learning more about our services, please call (970) 812-3959, and schedule your appointment today!